Introduction: The main purpose of Tucker Tours is to see the Maginot Line in the Sedan area and visit points of the combat in May 1940 and to understand how the German Armoured Divisions forced a crossing at Sedan, within the context of the Blitzkrieg attack through the Ardennes.
Sedan has been the site of three important battles in modern history: 1870 Franco-Prussian War, WWI and WWII. There is also the medieval history of the Principality of Sedan with all its subsequent fortifications, which lead to it becoming part of France in 1642. Consequently we see constructions, monuments, cemeteries and points of view associated with these battles.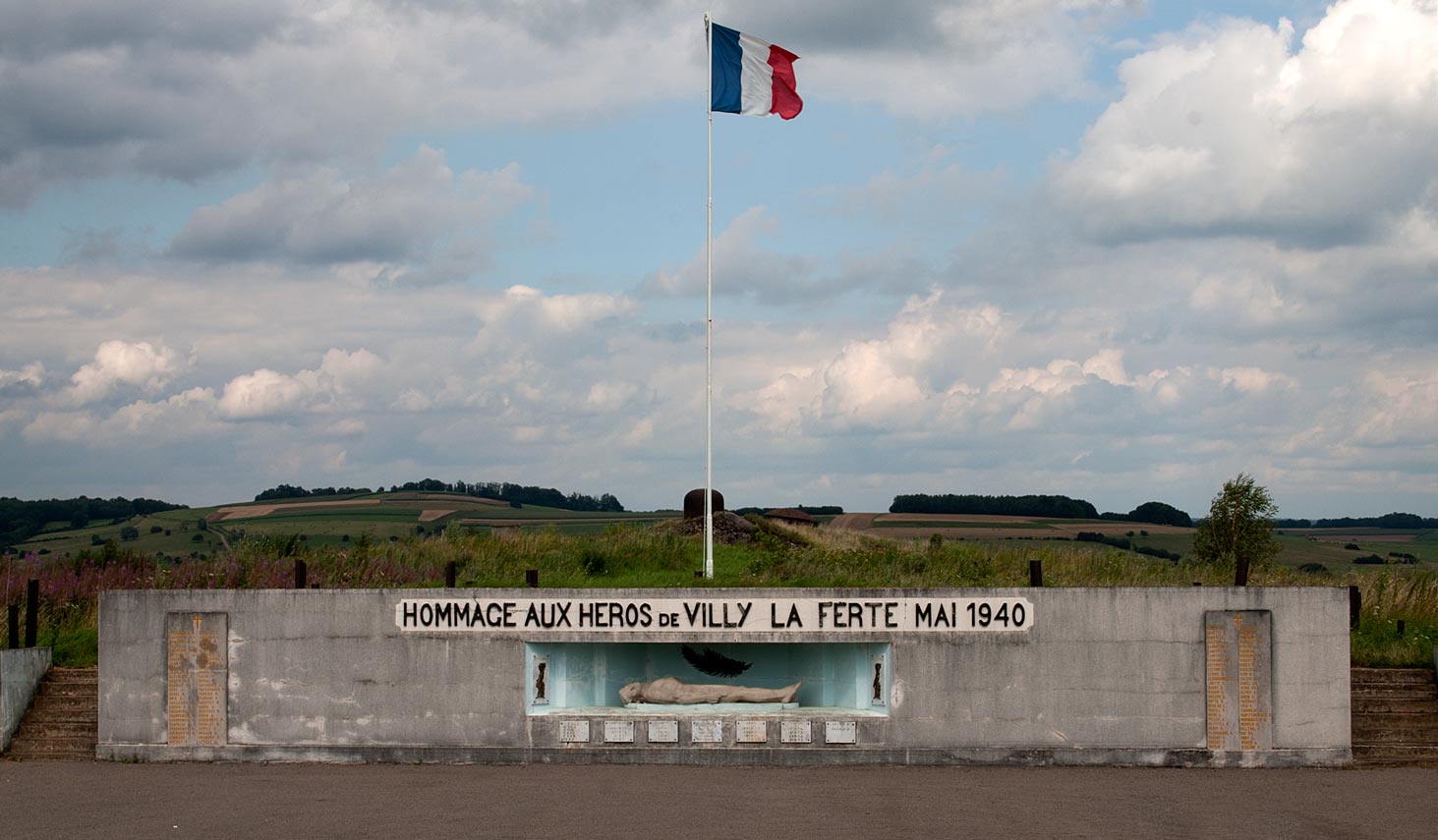 Maginot Tour Itinerary
Standard one day tour: The morning is spent in the area around Sedan. We see the Maginot blockhouses along the river Meuse and cover how the 2nd and 1st Panzer division attacks developed along the Meuse and went on to achieve the breakout in May 1940.
In the afternoon we see how the 10th Panzer Division attack developed and then follow the Maginot eastwards to the Maginot Line ouvrage of La Ferté where we do a private underground tour. Depending on time we can cover more of the events of the German attack in 1940, with the following main options :
Explanation of the history of the Principality of Sedan and the subsequent development of the castle and fortifications.
Maginot Line Maison Fort: Drive into the semi-mountainous Ardennes Forest.
Maginot CEZF Blockhouse, Stonne – scene of the most bitter fighting in May/June 1940.
Distinct types of Maginot blockhouses, fortified churches, French and German cemeteries, monuments, points of view to see the terrain of the battles of 1870, WW1.
1870 Dernière Cartouche museum.
US WWI monument.
Standard two day tour: Having two days for the tour means we can cover the attack at Sedan in May 1940 in greater detail on the first day and then cover most of the options listed for the one day tour above on the second day. The sites for combat in 1870, 1914, 1918 and 1940 are all in the area surrounding Sedan, consequently more time can be spent understanding these combats too.
Normally we would visit the Ouvrage La Ferté on the second day. Spending two days on the tour really gets to grips with how and why Sedan was a major site for Franco-German battles in 1870, 1914, 1918 and 1940. It also becomes apparent how these battles were interlinked.
Additional day tours: Either to Bastogne or Verdun. These tours are available as an addition to a standard one-day or two-day Tucker Tour, for visitors with an interest in other battles.
Verdun: Fort Douamont, Fort de Vaux, Ossuary, points of view, destroyed villages, trench lines, blockhouses, cemeteries…
Bastogne: US Memorial and Museum, Tank museum, 101st Airborne Museum, points of view 'E Coy' trenches, cemeteries etc...
1870 Franco-Prussian battle, Sedan - Please contact Tucker Tours for details of this personalised private tour.